Posted on April 29, 2020 in Garden Gab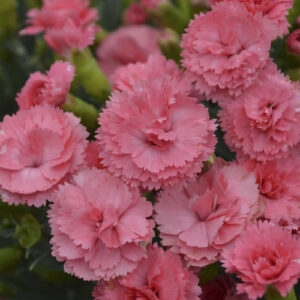 We are excited to announce the Governor is allowing us to open on May 1st with some changes to how we normally operate. All these changes are being made to keep both the staff and our customers healthy.
2020 Safe Shopping Guidelines
1) Only 1 or 2 members of your household may enter the garden center. If there are too many people on site at one time, you may be asked to wait before entering the garden center or before entering any one of the greenhouses.
2) No one under 16 years of age is permitted in the garden center. 
3) We require a MINIMUM of 6 feet of separation between customers and staff members
4) Because it is hard to socially distance in the greenhouses, masks must be worn in accordance with the Governor's rules of operation.
5) If you or anyone in your household is sick or exhibiting any symptoms, please stay home – we would love to see you when everyone is healthy.
6) Card payment is preferred. 
7) In an effort to not miss your orders, we will take online store orders or email orders sent to Prarieview2@sbcglobal.net ONLY. We are suspending taking orders by phone, facebook messenger, google messages, etc.  Curbside Pickup will be available Tuesday – Friday from Noon to 4pm.  Please Note: Our pickup location has moved to just past all the bagged goods so we can come out the back side of the market with your cart.
Additionally in an effort to minimize contact between our staff and your family,  
-Our restrooms are closed to the public. Please plan accordingly.
-All pot recycling including PRAIRIE VIEW pots is suspended. 
-Sale of Hard Goods(non plant material) are FINAL.
-All food sampling is suspended. Sorry! I know you love those pie samples.
– Face to Face Garden Consultations are not possible. Please email your questions to: Prairieview2@sbcglobal.net
-Checkout times may be longer
-Response times for phone and messaging services may be longer than anticipated.
Please Shop Safely as we try to help control the spread of Covid-19.
We truly appreciate your support!
Hope to See You Soon!
The Linnemann Family