Posted on March 28, 2016 in Events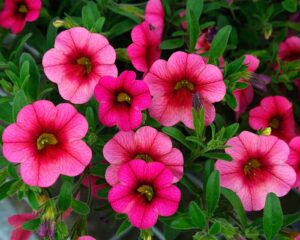 Have you ever attended our Spring Fling event? If not, you should! It is the best time of year to get your all your gardening questions answered.
We will begin the day with a visit from Kerry Pieritz of Bailey Nursery. Kerry has been working at Bailey Nursery for over 6 years and bring a new and enthusiastic viewpoint. She will be here from 9am-2pm to answer any shrub or perennial questions you may have, make suggestions for those areas that you just aren't sure what to plant, & give you tips on how to grow shrubs and perennials successfully in your yard year after year.
At 2pm, Prairie View will be hosting a Terrarium Workshop. Advanced sign up is required to make sure we have enough plants and materials for all. Cost of the workshop $35 and includes everything you will need to go home with a completed terrarium. To sign up: Please call 847-683-4970 to purchase a spot in our workshop.
There will also be raffles and giveaways that day. In the morning, we will be giving away 30 First Editions Symphoricarpos "Candy" Jumpstarts or a Pink Snowberry Bush. In the afternoon, we will be giving away 30 Easy Elegance Rose "Grandma's Blessing" Jumpstarts. A jumpstart is a baby shrub that will quickly increase in size to that of one of our 3 gallon shrubs when planted in a area that has been properly prepared. Just dig out an area about that is 12″deep by 18″wide. Fill this hole with a quality top soil and peat mixture. We recommend 50/50 blend. Plant your jumpstart. Water it. And watch it grow. This is a great way to test out one of Bailey's superior plants.
In honor Kerry's visit, we will be raffling off a few Bailey Nursery grown plants. One raffle will be for a miniature tree. One raffle will be for a shrub. And the last raffle will be for a grouping of perennials. We haven't decided which of our favorites will be raffling off just yet but we are sure you won't be disappointed.
So Join Us Saturday April 30th for our 3rd Annual Spring Fling Celebration! We might even have a few more surprises in store. You just never know!